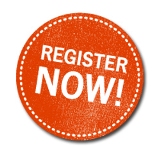 REGISTRATION
For our SPRING 2017 SESSION IS NOW AVAILABLE!

Click on the register now photo above to be directed to our registration page!
Regular Rate: $210 + gst/month
April 5th to
June 28th Class/Course Options Include:
11am-12pm MWF*
7-8pm MWF
*This class is a "child friendly" environment. Please contact us for more details.
Are you sick and tired of being sick and tired?
Are you looking to transform your lifestyle and your physique?
REGISTER BEFORE MARCH 23rd AND SAVE 20%!!!
If so, the Action 90 Transformation Program is for you!!
This camp is progressive by design and builds up participant's strength, endurance, flexibility, and recovery; while following a complete body sculpting program.
What's Included!?
- Introduction & Nutrition Seminar
- Fitness Assessment
- Realistic Goal Setting
- Three Coached Resistance Training Workouts per Week during your designated class time
- Cardiovascular/Energy System Development Program which includes three different workouts to complete each week
- Online/Email access to your Coach(es) for Nutritional and Workout Guidance
- Before/After Progress Photos and Measurements to track your progress and showcase your results
- Results/Review of your progress and recommendations on how to move forward to maintain or continue with your transformation
- Awards and Memorative Certificate