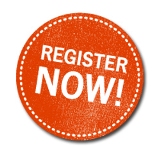 Fit Moms Course Registration

Cost per Course: $50 + gst

Want to workout more than 1 day per week!?
We also offer a multi-class discount!!
Register for 2 days per week - SAVE 10%
Register for 3 days per week - SAVE 20%!
Fall Semester 2 (5 weeks)
Nov 15 to Dec 15, 2016
Drop Ins $15/class
Punch Passes also available!
FIT MOMS
Next Course Runs: November 15 to December 15, 2016
Tuesdays at 11:00-11:45am, Wednesdays 9:00-9:45am, OR Thursdays at 11:00-11:45am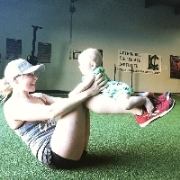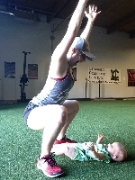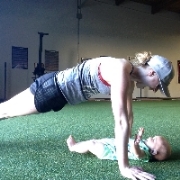 Fit Moms is a total body resistance training and interval circuit workout designed to help you get your body back into shape after having a baby. Each workout focuses on returning moms to a state of functional fitness, healing diastasis recti for a flatter tummy, and restoring strength throughout your body.

We will inspire and motive you to achieve your goals in a fun and supportive environment. We WILL challenge you and you will get a good sweat while still having the time to socialize. You will be coached according to your abilities and given exercise alternatives to safely work at your pace and level.

This class is coached by Katrina Brandt, whom is a new mom herself and understands the challenges we face trying to incorporate health and fitness back into our day while spending time with our babies.
Connect with your Body. Connect with your Baby. Connect with other Moms.
What you'll need for the class:

- a stroller (nothing fancy is needed) is preferred, but a car seat or floor blanket works too!
This class is great for moms that have been cleared by their doctors to re-incorporate fitness back into your lives.
Ideal baby age: 6 weeks to 2 years