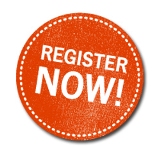 Flash Fit is offered weekdays 12-12:30pm
Perfect for those looking to get their workout completed on their lunch break!
MONDAYS & THURSDAYS: METCON ENERGY
encompasses a variety of different style of training to offer a very different workout every time! Count downs, chippers, tabatas, partner cooperation chanllenges... nothing is off limits! Metcon Energy takes the boredom out of strength training and adds a cardio twist!
TUESDAYS & FRIDAYS: STRENGTH
This is a strength-based class that incorporates dumbbells, barbells, and other strength focused equipment. We'll specify the reps, sets, tempos, and rest to sculpt and strengthen the entire body.
WEDNESDAYS: MAX AEROBIC POWER
aka M.A.P style training is designed for maximal cardio sweat. M.A.P training has been scientifically proven to increase your endurance, decrease your body fat, and provide the best athletic carry over to other fitness endevours! Participants can expect a circuit style class with bursts of maximum effort followed by rest intervals.
If you always seem to be busy and are having a hard time getting in your workouts thenFLASH FIT is for you!!
Designed to burn maximal calories in 1/2 hour; we'll put you through a fun circuit style workout incorporating dumbbells, barbells, kettlebells, tires, conditioning sleds, battle ropes, TRX, bodyweight conditioning, and more!!
This class is for ALL skill levels and our trainers will work WITH you to make any adjustments as needed to accomplish YOUR best workout!
FLASH FIT is now and on-going program... meaning you can start at any time and don't have to wait for the next enrollment period!!
Registration/Membership Options include Open Gym Membership, use of our large changerooms, showers, and the specific number of weekly cFlash Fit classes based on the package purchased.

OPTION 1: Monthly with Unlimited Classes
3 months @ $85/month
6 months @ $78/month
$3.90-7.09 per class
OPTION 2: Monthly with 2 Flash Fit Classes per Week
3 months @ $70 + gst
6 months @ $65 + gst
$8.12-8.75 per class
OPTION 3: 10 class punch card $120 + gst