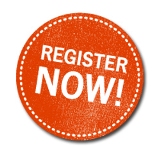 REGISTRATION FOR OUR SPRING 2017 COURSES ARE NOW LIVE!!

Click on the register now buttom above to secure your spot!

Regular Rate $210 + gst/month

SAVE 20% by registering before March 21st!
April 5th to
June 28th, 2017 Class/Course options available:
6-7pm MWF
Take your fitness to the next level!
"This is hands down the best program to sculpt your body there is" "I've done alot of different styles and structures of workout regimes and nutrition programs... following the Action 90 Achieve program was the first time I've ever seen results!"

WHAT'S INCLUDED!?
* 3 Coached Resistance Training Workouts
* 3 Programmed ESD incorporating sprints, rowers, sled drags... all to improve cardiovascular function and power
* Individualized Nutrition Program unique to the individual utilizing the "Macro" and "Healthy Eating" Systems
* RESULTS!

DISCLAIMER: All participants are recommended to have completed the Action 90 Transformation program to register for Achieve. If you have not completed the Transformation program, please contact us prior to registering to ensure that this is the right fit for you