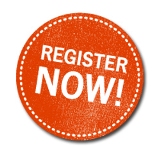 The remaining Parent's Night Out Events for 2016 are as scheduled:
*Wednesday, August 24th
5:30-8:30pm
*Saturday September 24th
5:30-8:30pm
*Saturday December 17th
5:30-8:30pm

Cost: $15/child
Our certified and professionally trained staff with 17 years of youth fitness experience; have set up an evening full of fun age-appropriate games and activities for your children!
Children are treated to warmup activities, games, obstacle courses, relays, fitness skills, and quiet time activities.
You will get an evening without your kids to enjoy to yourself knowing they are spending their time doing fun movement related activities!
These evenings are open to youth aged 3 and up!
Children will be divided into groups of similar age.