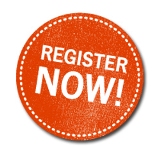 Our next Youth Strength & Conditioning course(s) runs for 12 classes

MONDAYS 5:45-6:45pm
April 3 to June 26

WEDNESDAYS 6-7pm
March 29 to June 21

*on Easter Monday or May long weekend

Through this specific program, participants will have the opportunity to learn Olympic Weightlifting, Powerlifting, basic bodyweight/gymnastics conditioning, plyometrics, and overall conditioning drills.
Action Conditioning focuses on teaching skills that utilize the components of fitness, while maintaining an environment highly focused on developing correct technique, good movement patterns, and above all else - safety in the fitness centre.
This class/course is open to youth age 8 to 14 years.
*We offer a 10% discount for youth registering in multiple classes or families registering multiple children. Contact us for more details!
info@actionconditioning.ca OR 403-381-1313