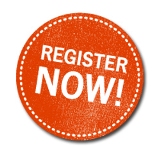 Our next Youth Program Runs April 28 to June 23 (8 week session)
CANCELLED
Mondays 5-6pm

Action Kids is fitness class specially designed for youth and aims to teach them that fitness can be a fun and life-long activity. We focus on teaching skills that utilize the components of fitness through games, team work activities, and skill progressions.

Main areas of development include: bodyweight exercises, basic weightlifting techniques, cardiovascular endurance, coordination, and confidence in their abilities and movements!

Classes are 1 hour in length and geared for youth aged 7 to 12 years of age.

Action Conditioning has developed our very our skill progression system, which allows the participants to work towards goals in our coloured level system. Upon completion of a level, the child gets to take home a special certificate indicating their mastery in a wide variety of fitness components. The goal of our program is to see that each child is given the opportunity to achieve and improve on their skills, which is why our levels are based on improvement rather than a required standard.